bio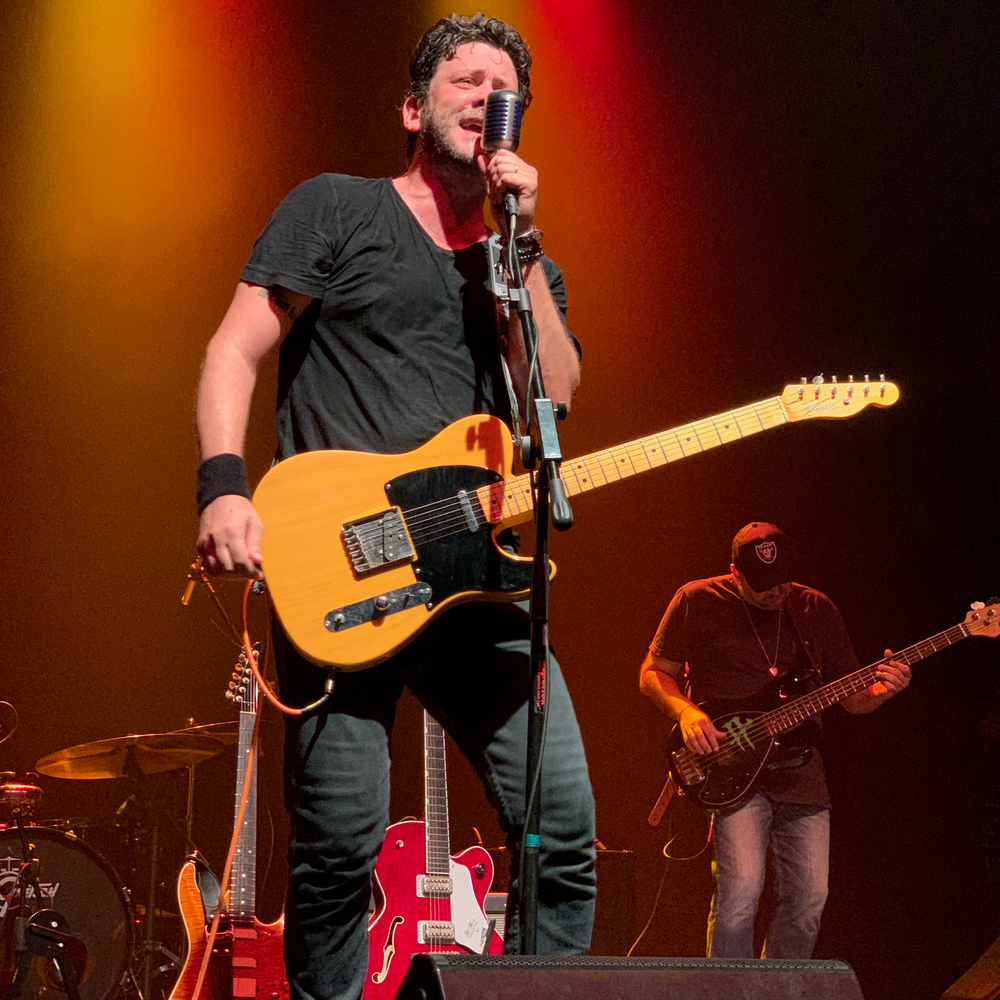 the music of life
CAUGHT BETWEEN NOW AND NEVER
Versatile, prolific artist with the passionate heart of a poet, Galiano embodies a "rock n' roll soul" in a constantly inconstant, rebellious persona that wanders through an improbable combination of styles, themes, sounds, instruments and eras, rendering avid comparisons–by media and public alike-, so diverse as to Springsteen and his arena-in-a-bar punch; Bowie's mutant blue-eyed soul; Cat Stevens' meditative intimacy; Bryan Ferry's refined sophisti-pop alongside latter-day jam incursionists such as Dave Matthews Band.
And that is just to name a few: being a Brazilian-Argentine export, Galiano pays homage to Rock Brasileiro as envisioned by Legião Urbana, Cazuza and Capital Inicial at the same extent he exults in Rock Argentino with the likes of Soda Stereo, Andrés Calamaro and Fito Páez.
If that wasn't an already vast array of genres, he has tampered, in his (many) side projects, with different sounds, even decades: The Proud Maries' 60s-70s rock revival; Bastidores' 80s new wave & post-punk; Sixxty9's 80s hard rock; Black Coffee Machine's 90s grunge; Vodka Frog's 00s adult-alternative pop; BodyShot's 10s synth-pop/EDM and even Malparidos' desperate, timeless ghost metal -- the band of his late brother Rodrigo Galiano.
Versatility is further explored in his multi-instrument conveyance: Galiano plays electric, acoustic & slide guitar; bass; drums; percussion; mandolin; banjo; slide banjo; piano; b3; rhodes; clavinet; wurlitzer; mellotron; synthesizer; harmonica; glockenspiel; whilst writing arrangements for strings and horns. "I have no intention on being proficient at any of those instruments. Actually, I'm rather bad at it. I just love to play with different instruments, in the simplest, funniest sense of the word" he says.
He engineers his own recordings at his home studio in upstate Sao Paulo, having collaborated with mixing & mastering engineers and producers from around the globe, including Los Angeles' Eric Greedy (Ringo Starr, Smashing Pumpkins, Mötley Crüe); multi-award nominee Brendan Duffey (Sheryl Crow, Angra); Nashville's Eric Silver (Shania Twain, The Dixie Chicks); Miami's Austin Leeds (Armin Van Buuren, Avicci); Rio de Janeiro's Chris Oyens (Lulu Santos, Zélia Duncan); Brazilian pop icon Kiko Zambianchi; Sao Paulo producer/drummer Adriano Daga and most recently Invisível Studio phenomenal duo Daniel Sanjines & Casca.
Musicians ranging from New York Symphony Orchestra's violinists, to Paris' cellists, to Milan's accordeonists, to Grammy-nominees such as Russian singer/pianist Lydia Salnikova, to critically-acclaimed Uruguayan bandeonists like the late El Pocho Cáceres, to Los Angeles pop impressionists like Mariami, to hard rock legends like Andria Busic from Dr. Sin, to celebrated guitarists such as Fernando Vidal, Roy Carlini, Gustavo Carmo and Vini Rosa; to Seattle lap steel legends' like Orville Johnson, to monster drummers like Dmitri Medeiros and Felipe Tamburello have all left their trademarks in his recordings.
Moreover, Galiano has produced music for artists such as The Voice's contestant Peu Kuyumjian, American Idol's fan favorite Rully, new reggae contenders Banda Mariô, Brazil's upcoming star Murilo Paiva, Argentina's smashing young talent Valentina and his own daughter, Sofia Galiano.
Andre's live performances are, arguably, his most recognizable attribute, with a fiery, intense portrayal, as if each set was his last appearance on Earth, much like the death and rebirth on every gig of his number one idol, The Boss. Devoted to the art of giving, he spares no energy in redeeming music as a celebration of now and never.
2023 saw the release of the "Patriota" EP (The Patriot), an ironic stab at the right-wing terrorists responsible for the 2023 invasion of the Brazilian Congress. The EP was his first incursion into socio-political territory and it was well received by Brazilian media.
"Acoustic Boulevard", his sixth album, released in 2022, is a heartfelt dedication to none other than the art of sound itself. Starting from song #1, with only one instrument, Galiano journeys into music, adding instruments song by song, until he reaches the album climax at track #12, the title song, with 12 instruments, all played by himself. Tender renditions from Springsteen's No Surrender and Cat Stevens' The Wind are part of his homage to music, as well as "Just Like This" and "Ready to Move", exploring genres that range from R&B to alternative country, from power pop to straight-forward, good old-fashioned rock and roll.
In 2020 he released his fifth album, "O Mundo Não Existe", an open love letter to his brother, who passed away in 2019, and further expands his foray into different styles, specially influenced by Stevie Wonder. Songs like "Follow the Sun" and "The Wanderer" transition smoothly through emotions like longing and wistfulness, quickly gaining attention in social media and streaming services.
Earlier in 2019 he celebrated a quarter-century career releasing the ambitious double-album "25 Miles", with 25 previously unreleased compositions (or new renditions) taken from each year of his musical life. "Leave Me Behind", the driving single, was heavily featured in rock radio stations across the country.
Ambition, as a propulsive motive, was also noticeable in the 2016's double endeavour "Outras Estradas, Vol. 1" and "Otras Rutas, Vol. 2", each album capturing one side of the land border between Brazil and Argentina--and the "Km 1000", eternalized in his trademark song--under a different light. From this period is his top-3 hit "O Dia Seguinte Com Você".
2006 saw the release of his first solo album, "Em Qualquer Lugar" (Anywhere), which explored Brazil's MPB with a folksier, closer-to-pop approach and the launch of a promising career. The album became known for Galiano's acoustic take on Sui Generis' "Rasguña Las Piedras".
Galiano's relentless artistic production is all that more impressive considering that music is not his full-time job--maybe not even a job itself. A dedicated business, brand and marketing consultant, he is a Partner at Ipsos Strategy3 NY's office and is a graduate professor at prestigious universities, founder of One Rock Records (an independent music label that helped propel the career of a few artists), author of a soon-to-be-released novel, curator of an Arts & Education e-magazine, editor of a Religion & Philosophy channel and executive producer of arts festivals.
At heart, he is fundamentally and foremost a husband & father of 5 children.
Indeed, music could never be just a job. Such a conclusion would be an understatement, given his undying commitment to transforming music into the simplest, most frequently overlooked, impassioned essence of life.